Humble Bundle kini kembali dengan penawaran bundel bertajuk Humble Overwhelmingly Positive Bundle 2.
Semua game yang dijual dalam Humble Overwhelmingly Positive Bundle 2 merupakan game-game yang mendapat predikat "Overwhelmingly Positive" di Steam. Sehingga bisa dibilang bahwa paket bundel ini adalah bundel game jaminan mutu sesama gamer PC.
Sebagaimana lazimnya Humble Bundle, game dalam Humble Overwhelmingly Positive Bundle 2 dibagi dalam beberapa level: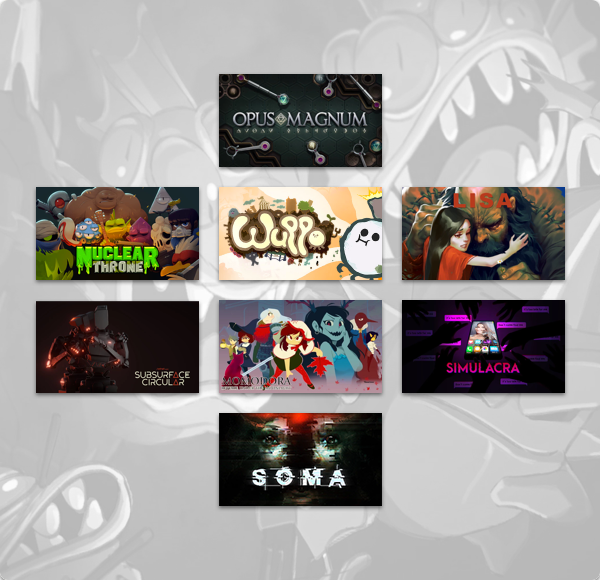 Level 1 seharga USD 1.00 (sekitar Rp. 15rb) berisi 3 game yaitu: Wuppo, Simulacra dan Subsurface Circular. Simulacra merupakan game horor yang berfokus pada realisme dengan karakter sentral bernama Anna. Mirip dengan film bioskop Searching atau game Perfection yang dapat di-download gratis, gamer PC akan berinteraksi dengan Anna maupun karakter lainnya melalui layar digital seperti hape.
Level 2 seharga USD 6.80 (sekitar Rp. 102rb) berisi game-game level 1 beserta tambahan 4 game: Nuclear Throne, Momodora: Reverie under The Moonlight, SOMA dan LISA. Game SOMA sendiri dibuat oleh Frictional Games yang telah membuat Amnesia: The Dark Descent serta beberapa sekuelnya.
Level 3 seharga USD 15 (sekitar Rp. 225rb) berisi game-game level 1 dan 2 beserta tambahan 1 game: Opus Magnum. Gamer PC juga akan mendapat potongan harga khusus jika sekalian berlangganan Humble Monthly.
Humble Overwhelmingly Positive Bundle 2 akan dijual oleh Humble Bundle hingga 12 hari ke depan (sekitar tanggal 16 Oktober 2018). Semua game di atas dapat dimainkan di Steam. Cocok untuk gamer PC yang ingin memiliki game orisinal berharga miring dan asli bukan bajakan, langsung saja meluncur ke TKP berikut: