Humble Bundle selain sering mengadakan promo bundel rutin, juga mengadakan promo bulanan yang disebut Humble Monthly. Kali ini Humble Monthly juga menawarkan Overwatch.
Humble Monthly bulan Oktober 2018 kini menawarkan game yang keren: Overwatch. Overwatch sendiri merupakan game MOBA shooter yang populer, dengan 20 karakter yang bisa dipilih. Normalnya game ini seharga $ 40, tapi sekarang bisa ditebus seharga satu kali bundel bulanan yaitu $ 12. Itu pun masih dapat game-game lainnya.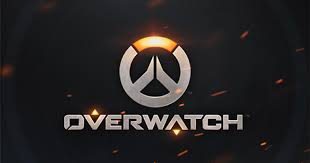 Humble Monthly sendiri menawarkan koleksi game setiap bulan dengan sistem berlangganan.  Siapa pun yang mulai berlangganan dari sekarang hingga tanggal 5 Oktober 2018 akan mendapatkan bundel berisi game-game misteri. Bundel bulan lalu termasuk Rise of the Tomb Raider, Sniper Elite 4, Tales of Berseria, Staxel, Battle Chef Brigade, Darksiders II, dan banyak lagi.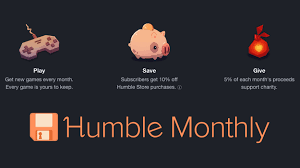 Untuk harga $ 12 (sekitar Rp 180rb) ini adalah penawaran yang menarik. Gamer PC pun dapat berhenti berlangganan kapan saja, game yang sudah dibeli tetap menjadi milik gamer PC. Berlangganan juga mendapatkan diskon 10% di Humble Store.
Jadi, untuk gamer PC yang tertarik dengan Humble Monthly bulan Oktober 2018 sekaligus mendapatkan Overwatch, segera saja ke link di bawah ini: