Sepertinya tema terkait luar angkasa memang sedang hype dan nge-trend saat ini. Setelah akhir tahun kemarin gamer PC dipuaskan dengan rilisnya Star Wars Battlefront berikut filmnya yang menjadi sekuel ketujuh dari franchise Star Wars yang legendaris, kini beredar rumor bahwa franchise game simulasi taktis orang pertama populer Call of Duty baru akan bersetting di luar angkasa.
Menurut sumber dari praktisi industri dengan nama pengguna "Shinobi" melalui forum NeoGaf akhir pekan lalu, developer serial tersebut yaitu Infinity Ward sedang mempertimbangkan game pertempuran di luar angkasa yang bertema "fiksi ilmiah" dengan setting di "masa depan yang sangat jauh".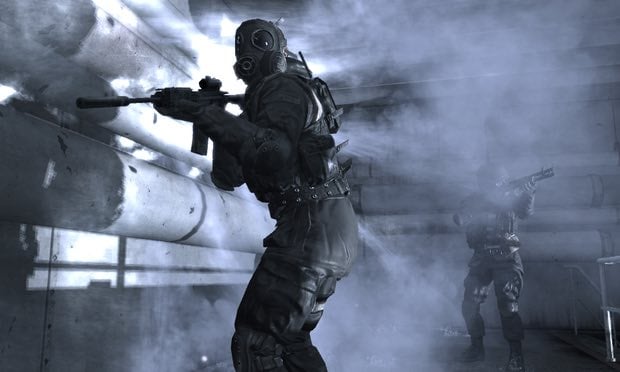 Serial Call of Duty lahir dari tangan dingin penerbit Activision dan dimulai dari rilis game Call of Duty di tahun 2003. Setelah itu berturut-turut diikuti oleh rilis berikut:
Call of Duty 2 – 2005
Call of Duty 3 – 2006
Call of Duty 4 (Modern Warfare) – 2007
Call of Duty: World at War – 2008
Call of Duty: Modern Warfare 2 – 2009
Call of Duty: Black Ops – 2010
Call of Duty: Modern Warfare 3 – 2011
Call of Duty: Black Ops 2 – 2012
Call of Duty: Ghosts – 2013
Call of Duty: Advanced Warfare – 2014
Call of Duty: Black Ops 3 – 2015
Gamer PC tentu ingat bahwa seri Call of Duty sebelumnya pernah mengeksplorasi tema ini – contohnya Black Ops 3 and Advanced Warfare. Jika rumor ini benar, maka Call of Duty baru ini akan menjadi sekuel yang dengan berani mengambil arah berbeda dari seri-seri sebelumnya. Mari kita nantikan.