Siapa yang tidak kenal Microsoft? Perusahaan IT pemilik MS Windows itu telah mengumumkan akan membeli developer dan penerbit Activision Blizzard.
Dikabarkan bahwa Microsoft mengakuisisi Activision Blizzard senilai USD 68,7 miliar. Akuisisi ini adalah yang terbesar yang pernah dilakukan Microsoft hingga saat ini.
Pernyataan resmi dari Microsoft menyatakan bahwa akuisisi tersebut akan mempercepat pertumbuhan Microsoft dalam bisnis gaming. Segmen gaming yang terutama diincar Microsoft adalah seluler, PC, konsol, dan cloud. Selain itu, mereka juga akan menjadikan akuisisi ini sebagai batu fondasi dalam membangun metaverse.
Akuisisi ini sangat berpengaruh dalam percaturan bisnis
gaming
. Selama ini Microsoft memang masih berusaha keras untuk menembus segmen dunia game. Mereka memang sudah punya divisi Xbox yang kabarnya sudah mencapai 25 juta pelanggan Xbox Game Pass. Dan tentu saja Microsoft sudah mengakuisisi beberapa developer seperti Mojang (developer
Minecraft
) dan
Obsidian Entertainment
(developer Pillars of Eternity). Tetapi semua itu masih kalah strategis dengan aksi Microsoft mengakuisisi Activision Blizzard.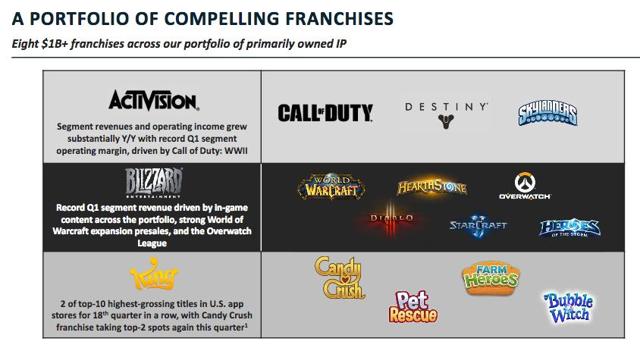 Activision Blizzard memiliki banyak franchise yang semuanya punya potensi dikembangkan di berbagai platform yang diincar Microsoft di atas. Sebut saja beberapa yang populer seperti Call of Duty, Diablo, Warcraft, Hearthstone, Heroes of the Storm, dan Overwatch. Bahkan Activision Blizzard memiliki game seluler bernama Candy Crush Saga yang pastinya pernah dimainkan gamer PC.
Setelah akuisisi ini selesai, Microsoft akan menjadi perusahaan game terbesar ketiga di dunia, setelah Tencent dan Sony. Kita lihat saja kelanjutannya.