Seringkali game yang tidak biasa hadir dari pengembang game yang tidak biasa juga. Demikian juga game PC bertajuk The Pizza Delivery Guy Who Saved The World ini.
Oh, a Rock Studios! merupakan pengembang game PC indie. Beberapa game yang pernah mereka buat dan ada di Steam adalah Cat President dan The Awkward Steve Duology. Saat ini mereka sedang membuat sebuah game bergenre visual novel  dengan tajuk The Pizza Delivery Guy Who Saved the World.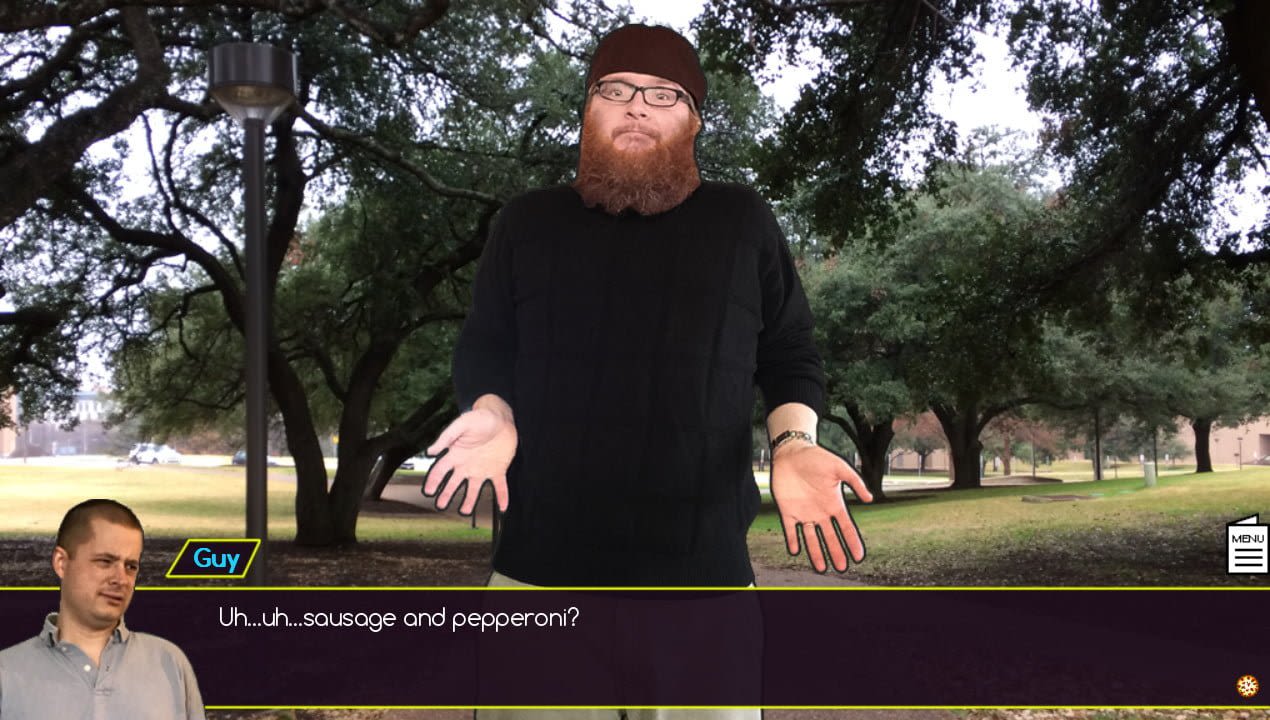 Gamer PC akan bermain sebagai karakter protagonis utama bernama Doug. Doug adalah seorang yang sehari-harinya bekerja sebagai pengantar pizza. Suatu hari Doug mengambil cuti dari pekerjaannya. Tiba-tiba seseorang yang mengaku sebagai Doug dari masa depan meminta bantuannya untuk menyelamatkan internet dari kehancuran.
Sebagaimana game PC bergenre visual novel lainnya, dialog dan pilihan menjadi sangat penting dalam game. Ada para pelanggan aneh yang minta dilayani, dan ada juga minigame memotong pizza. Sepertinya menarik untuk sebuah game yang tidak biasa.
The Pizza Delivery Guy Who Saved the World akan hadir di Steam tanggal 6 September 2018.