Memori masa kecil pada umumnya adalah tentang hal-hal yang menyenangkan Saat-saat bahagia ketika tanggung jawab adalah masalah orang lain. Tetapi tidak selalu. Demikian kurang lebih premis game The Inner Friend.
Masa kecil juga masa yang dipenuhi dengan rasa takut dan trauma yang dapat membekas di bawah sadar. Hal itulah yang secara umum menjadi latar game The Inner Friend, game horor orang pertama yang telah terbit di Steam.
The Inner Friend akan membawa gamer PC pada petualangan aneh melalui dunia yang bagaikan dari film "Alice in Wonderland", penuh berisi makhluk yang harus dihindari dan kabur darinya. Tetapi hanya dengan cara berkonfrontasi dengan makhluk-makhluk tersebut lah gamer PC bisa membangun kembali tempat aman untuk menyelamatkan Shadow (karakter yang mendampingi gamer PC) dari ketakutan tergelapnya.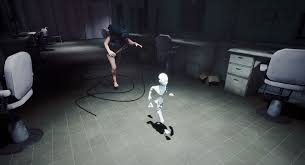 Game horor ini mengandalkan gambar, suara dan suasana untuk membangun sebuah game yang "kaya namun tanpa kata". Game ini juga terpilih di Indie Arena Booth oleh Gamescom dan COGconnected oleh PAX West, dua ajang pameran game bergengsi di Eropa dan Amerika Serikat.
The Inner Friend kini tersedia di Steam dan akan segera hadir di Humble Store. Atau gamer PC juga dapat menuju TKP di theinnerfriend.com.