Memory of A Broken Dimension adalah game horor adventure indie yang dibuat oleh pengembang individu bernama Ezra atau XRA. Salah satu game peraih penghargaan Excellence in Visual Art di Independent Games Festival (IGF) tahun 2015, game ini cukup membuat gamer PC bersenam otak dan nyali.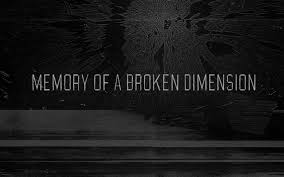 Ezra menjelaskan dalam wawancara dengan PC Gamer bahwa, pada pekerjaannya sebagai level designer di sebuah pengembang game membuatnya bosan karena sehari-hari harus merancang level game yang simpel dan linear secara berulang-ulang. Sebagai pelampiasan, di waktu senggangnya dia merancang level game yang gelap, terkesan anarkis dan tanpa petunjuk arah harus ke mana. Memory of A Broken Dimension  adalah hasilnya.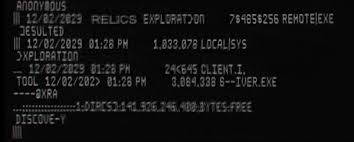 Game ini dimulai dengan gamer PC membuka suatu program bernama RELICS, yang tampilannya seperti Windows 3.1. RELICS ini sejenis program urban legend yang beredar di internet. Konon program RELICS disebut-sebut sebagai terkutuk, mirip seperti rekaman video dalam film The Ring. Gamer PC akan dibawa masuk ke dalam RELICS dan melihat, mendengar dan mengalami berbagai hal yang bagaikan antara ada dan tiada.
Bagi gamer PC yang cukup bernyali untuk memainkannya setelah melihat trailer di atas, silakan download demonya di bawah. Game ini juga sudah ada di Steam Greenlight. Versi full-nya akan tersedia untuk preorder. Harganya lumayan, sekitar USD 20 jika ingin memesan sekarang. Hitung-hitung untuk menghilangkan kebosanan si Ezra, dan membuat gamer PC tidak bisa tidur malam-malam. Apalagi kalau mainnya di malam hari menggunakan layar lebar dan headphone :).
Link: Memory of A Broken Dimension Demo