Capcom merupakan salah satu jagoan game arcade, atau di Indonesia disebut dingdong. Kini pengembang/penerbit tersebut meluncurkan Beat 'Em Up Bundle.
Capcom Beat 'Em Up Bundle sendiri menggabungkan 7 game arcade legendaris dari Capcom menjadi satu bundel. Bundel ini pertama kali akan rilis pada konsol (Switch, Xbox One, PS4) tetapi akan hadir juga di PC lewat Steam. Game-game yang dimasukkan ke dalam bundel tersebut adalah Final Fight, Captain Commando, Battle Circuit, Knights of the Round, Warriors of Fate, Armored Warriors, dan The King of Dragons.
Ini adalah kesempatan bagus bagi gamer PC era 80-an untuk mengenang kembali masa-masa bertarung menggunakan Guy, Cody atau Haggar di Final Fight, atau Captain, Mack, Baby dan Hanzo di Captain Commando. Buat gamer PC yang lahir setelah era 80-an, ini juga kesempatan bagus untuk mengenal game era 80-an dan apakah sesuai dengan selera gamer PC.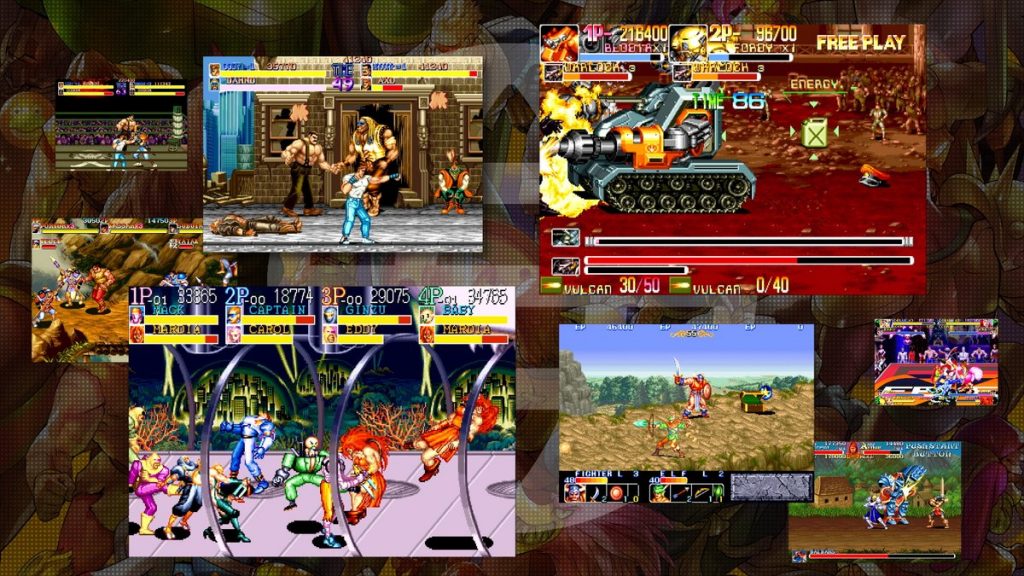 Capcom Beat 'Em Up Bundle hadir 18 September terlebih dahulu di konsol dan kini telah hadir di PC via Steam.